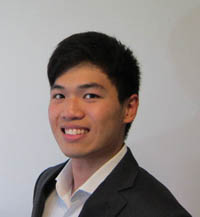 Background
I'm from sunny Singapore! I got my Electrical and Computer Engineering bachelor's from Cornell University, and my master's in Computer Science from Stanford.
Website
I like to tinker with electronics and software once in awhile, so this online space serves as a repository for me to document my projects and share information with anyone else who has the same interests as I do.
Other Interests
In my spare time, I like to read fantasy and science fiction novels, indulge in anime, play video games :) I have also gotten into rock climbing recently. Some of my more interesting life experiences include skydiving, finishing a marathon, wakeboarding, skiing/snowboarding, and attempting to surf or kiteboard. Still trying to find opportunities to work on the last two.
Resume
Click here for a brief summary of my experiences
Contact
Email: joshualuiwh@gmail.com